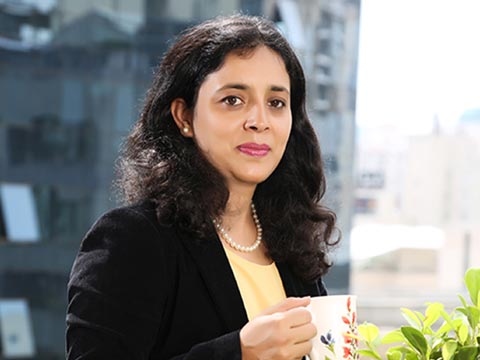 Words from the founder:
As I travelled through India over the years, I became aware of the high levels of pollution that was worsening.
As a mother, I worried that my children and generations after that would not be able to enjoy the beauty of India as I was privileged to do. This prompted me to think of what I could do to make a difference.
Children not being able to go to school for financial reasons was another factor that saddened me and was further motivation for me to help improve the lives of my fellow man.
Since personal hygiene seemed to be a common thread running through I decided to investigate an affordable, waterless cleansing system that had zero impact on the environment.
If I can help raise awareness about the protection of our environment then I would've fulfilled my personal mission!"
Mrs. Manisha Agarwal, Director – Kolan India
The eco-friendly concept of Kolan India was hatched by our founder and Director Mrs. Manisha Agarwal.
Her unease about the growing levels of waste and garb
age in the streets of India prompted her to consider alternative means of raising social awareness and producing eco-friendly products using cutting edge technology.
This led to the design and development of unique type of wipes and cleaners aimed primarily at babies and outdoor enthusiasts. Kolan India will not stop there- we aim to introduce many more environmentally-friendly products in the near future.
We appreciate that by creating affordable yet efficient hygienic lifestyle products we can make a big difference in the quality of people's lives.
We aim to offer the average person affordable products to keep themselves clean, germ-free and healthy but also help save the environment.
Unlike other wipes of similar function, Kolan wipes can be safely discarded ecologically because they are made from all natural fibres and oils which are 100% biodegradable. No toxic chemicals are used.
This will substantially decrease the burden on the landfills around India.
These versatile wipes have numerous uses such as in hospitals, in the military and in sports.
This innovative concept is the first of its kind in India. No other company has implemented an idea so radical with such emphasis on social upliftment.
Kolan has also extended its ethical and social responsibility into philanthropy by collaborating with the Smile Foundation.
A part of the proceeds from the sale of each pack of Kolan wipes will be donated to the Smile Foundation and used to facilitate education for underprivileged children.
This is our double-pronged commitment to elevating society- through education and saving the environment.
Kolan's Mission:

To save the planet for our future generations to enjoy. This will be achieved by raising public awareness to the benefits of using eco-friendly products.
To plan activities and events to educate the public to living a more sustainable lifestyle.
To make education more accessible for the financially disadvantaged.

Kolan's Vision:

We aim to make India a clean and healthy country by offering numerous eco-friendly products.
To consistently offer high quality products to our customers.
To unfailingly invest in research and development of our products to always guarantee the needs of our client-base are met.
To educate every individual to respect and protect the environment.